Meet Moment Drone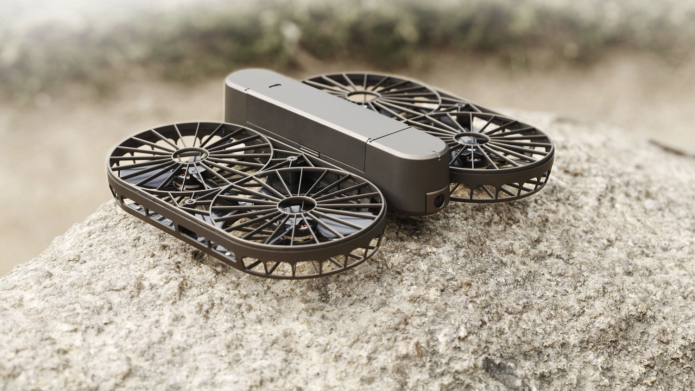 Pro 4K Selfie Quadcopter Foldable Drone
We aimed at designing a simple, user-friendly and affordable drone for everyone and everywhere.

The Moment's collapsible and lightweight design allows you to fold it into the size of a notepad. This space efficiency makes it very easy to take on the go.With 4k camera and the user-friendly smartphone app, you can take an aerial shoot easier than ever.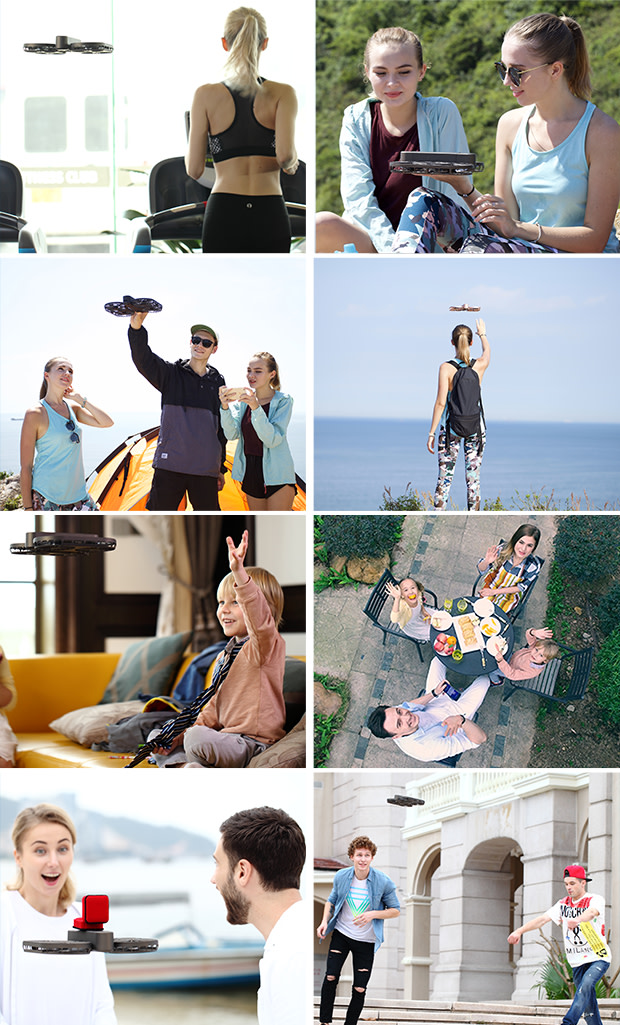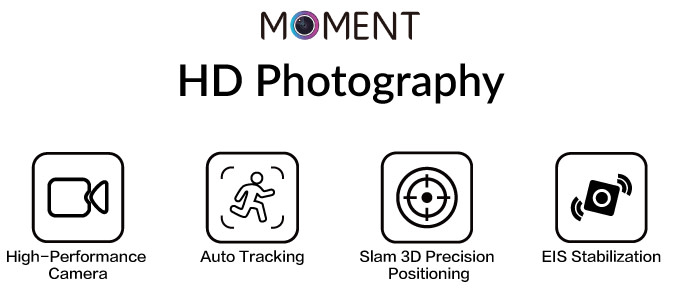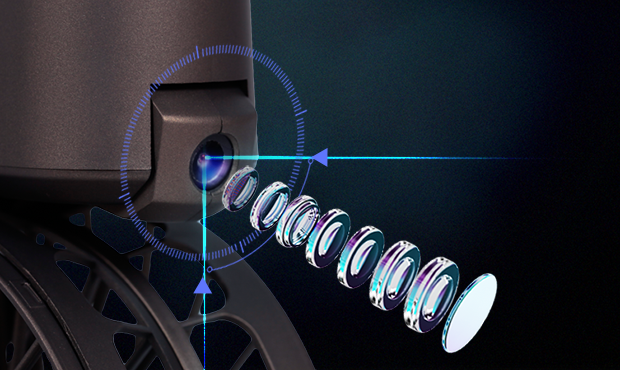 Moment drone features high-performance camera that delivers 4K UHD 25fps video and 12-megapixel images. Not to mention it offers multiple shooting modes: Sweep Panorama mode, Continuous capture mode, Delay capture mode. The Moment will become your personal Self-Flying photographer!

Using visual detection technology, the Moment drone can track your face or body and accompany you on every step of your journey. It can auto follow you and taking videos, just turn on the auto-tracking and put your smartphone into the pocket to enjoy a 'hand-free' flying experience.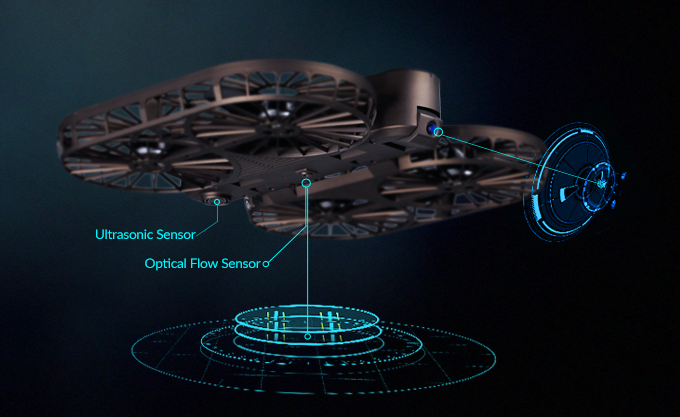 Moment features one optical flow sensor and ultrasonic sensor, together with SLAM 3D technology, it can hover and clear shot every time.

With electronic stabilizer, which is built to withstand turbulence and reduce the rolling shutter effect, Moment can give you blur-free footage and images. The initial design focused on the drone stabilization alone; we have further optimised the original design with the electronic stabilizer, making Moment one of a kind on the market.
*Actual shot from Moment Drone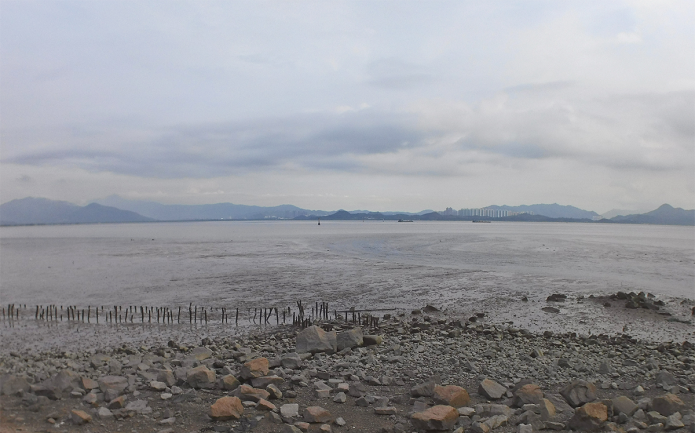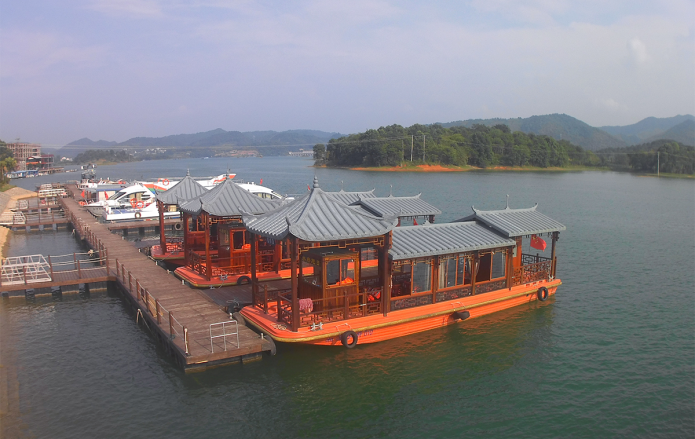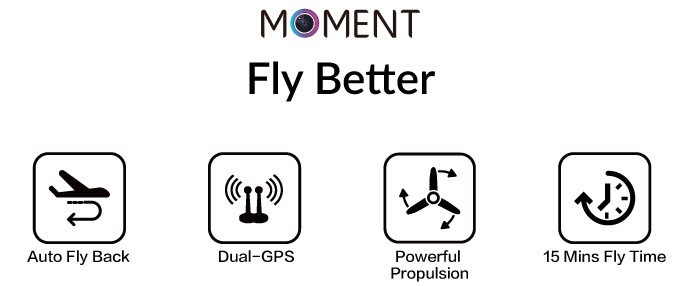 Moment drone can return to its home point automatically with sufficient GPS signal. If the battery gets too low, the connection is lost, or you hit the Return to Home (RTH) button, Moment flies back to the present home point.

Outdoor precise localization
: 
Features dual-band GPS, Moment knows exactly where it is, even you don't.

Moment features a 4-inch tri-blade propellers powered by the 1906- brushless motor. Powerful propulsion offers steady flight even with strong wind up to 11 mph (18 kph). It comes with three different flight modes (Low, Medium, High sensitivity mode) to meet individual needs. With such an advanced flight control system, excitement and immersive experience are guaranteed!
Uncompromised flight time: With a fully-charged battery, Moment gives you a flight time up to 15 minutes, which is unbeatable in the drone category.
Easy launching & landing, even on the palm of your hand: Unlike other drones, Moment Air Camera features enclosure protector. You could safely grab and release it with your hand, perfect for both indoor and outdoor use.
Protective Design makes it safe for all-ages and flying indoors: Safe plastic enclosures protect your fingers and allow hassle-free indoor fligh
Easy carry:  Weighing only 400g, Moment can be folded into a size of a tablet that easily fit into your bag; allow you to capture your moments wherever you go.
Your photos and videos immediately sync to your iPhone/Android storage. Moment app features automatic editing templates and an array of filters. You can quickly edit videos and share them straight to social media
Moment features a 2,900mAh high capacity battery, and the charging dock can be connected to the main power through a DC adapter, USB-C port or type C cable charger. This means the battery can easily be charged with a wall/car charger or with a power bank.
Here are some review videos shot by a 3rd party, you could check it out (These testing samples are not the final version, we are still updating the firmware to improve the performance of the Moment Drone):
---